To withdraw your funds, in our App please go to Account -> Payments -> Withdraw. Select the same payment method that you've used to deposit funds, enter the amount and click on Confirm.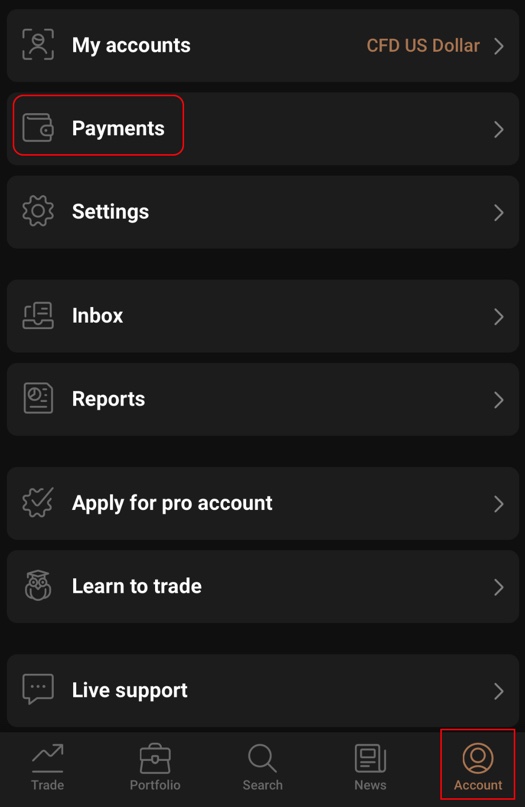 To make a withdrawal on our web platform:
go to Settings -> My accounts, select the account and click on Withdraw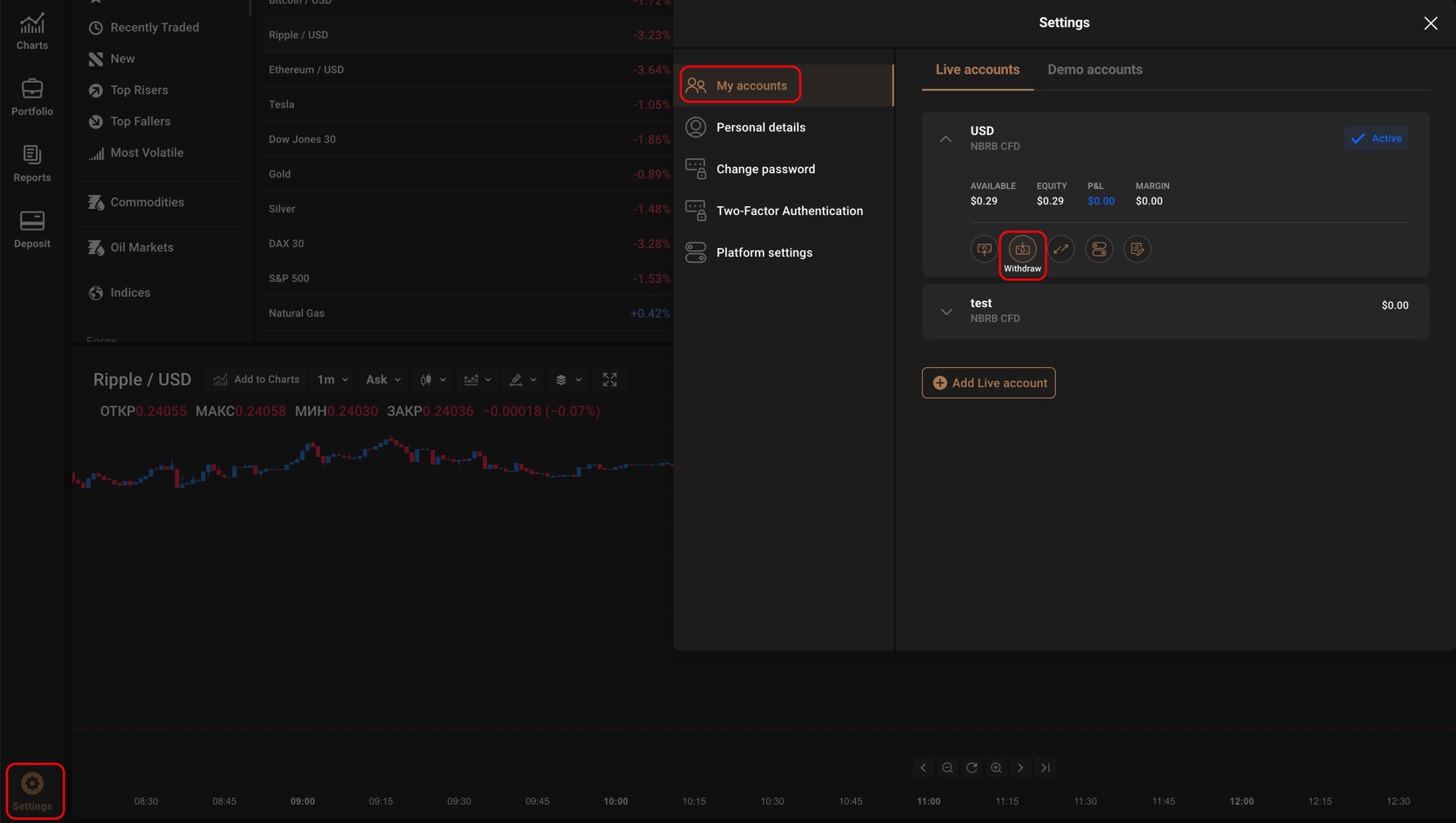 or go to LIVE -> Withdraw Funds.