Step 1
Create an account on Capital.com
Open a Capital.com account to enable TradingView.


Step 2
Open TradingView trading panel and choose Capital.com
Log in to your TradingView account, then go to Charts tab and select the Trading Panel section at the bottom of the page. You will see a list of different platforms integrated with TradingView. Select Capital.com and click 'Continue'.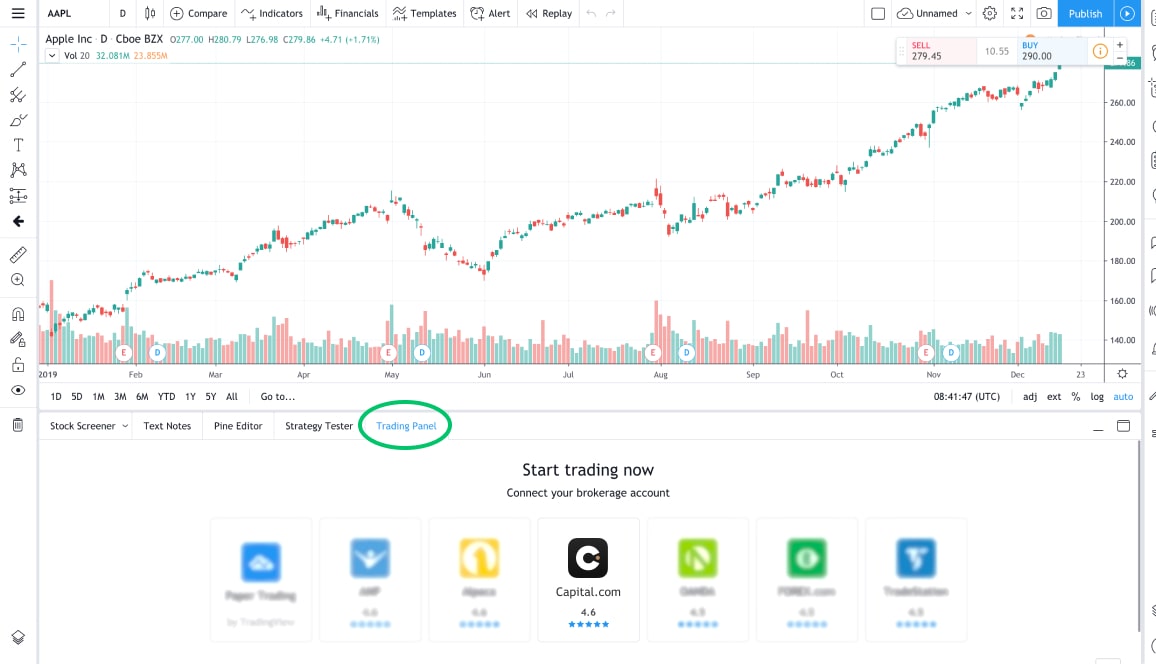 Step 3
Connect and Authorise
If you are logged in to Capital.com, you will see the Authorisation screen coming up through a pop-up. Allow the authorisation to complete the connection.
Congrats! You have successfully integrated your Capital.com account with TradingView.